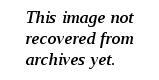 The banner on the Davos building could hardly be more arrogant: a McDonald's sign that says, "Think Global, Eat Local!" It almost defines the angst that some people feel when they look at the world's cultural and economic globalization.
Yet there it is, smirking in its yellow glory.
Davos, as the annual meeting of the World Economic Forum is generally known, is a gathering of the globe's rich and powerful. They come to hear world political and business leaders — Tony Blair today, Bill Clinton tomorrow, Bill Gates on Monday — and to schmooze together in all their glory.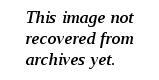 Blair's speech was more of his usual "Third Way" kind of material — the reasonable notion of pulling elements from the political Left, adding some from the Right, recognizing the nature of today's change and creating a socio-political-economic argument for a new way of looking at the world's problems. He'll probably go home happy this weekend, because the speech was well received. But he certainly didn't say anything new, not that anyone expected startling stuff — any more than they expect shocking material from Clinton tomorrow.
There's a strong technology tinge to this meeting. Silicon Valley is represented in keeping with its growing economic clout, both in the audience and on panels. I suspect some of them are missing a key point of Davos — the intellectual piece, not just the schoooze-a-thon portion — but single-mindedness is part of what made the valley what it is today.
One technology luminary told me, "If I haven't met 500 people by the time I leave, I haven't done my job."
Yet I spotted that same executive, Sun Microsystem' John Gage, in a session run by Benjamin Zander, a classical musician and conductor from Boston. By the end of the two hours Zander had the audience singing from Beethoven's 9th Symphony — in German. The topic of the session, by the way, was leadership.
Here's a picture of Zander. He was a lot clearer than this picture…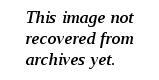 ---
Inequality Gap, So It Goes
Price Waterhouse Cooper's annual CEO survey, released at Davos yesterday, has no major surprises. Chief executives are optimistic. They see the income and wealth gaps growing, not shrinking.