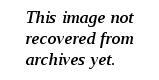 The annual meeting of the World Economic Forum, better known as Davos, after the Alpine village where it's held each winter, is under way. The panel discussions are off the record, though much of what's said seems to find its way onto the record within hours.
One participant in an economic session told me afterwards — this makes it on the record — that the Japanese economy got a lot of attention, mostly unfavorable. The feeling among many was that the Japanese government's efforts to solve economic woes has been insufficient, largely because undone structural changes are needed much more than the largely cosmetic ones achieved to date.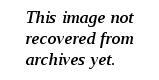 Some of the early buzz, at least among journalists, relates to a tough piece on Page One of this morning's European Wall Street Journal. The story is about the man who founded the organization, Klaus Schwab, and his for-profit business dealings, which on occasion have had some connection with the non-profit forum. The harried look on the faces of staff members may be more than just the overall craziness in putting on such a major event.