AP: Bedlam in Beantown. Boston Red Sox sweep away decades of heartache with World Series win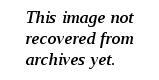 If you are not a Red Sox fan, you can't understand how big a story this is for New Englanders.
Well, Chicago Cubs fans have a clue. May they return from the wilderness someday soon, too.