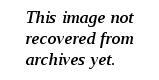 Above is an evening street scene in Taipei's retail technology center, which turns out to be a short walk from my hotel. There are dozens of stores selling a variety of electronics gear.
Taiwan is in economic difficulty, maybe serious trouble. It's in recession, an unheard-of condition, and average personal income is going to drop this year.
A massive typhoon also hit here just after the Sept. 11 attacks in the U.S. That further slowed an already struggling economy. Some of the subway stations are still closed from the flooding, though the major tech companies are long since back in operation.
Taiwan is worried about lots of things, but mainland China's move up the economic ladder and opening of its markets — and labor force — to the outside world is giving some people here serious qualms. Manufacturing has moved in large amounts across the straits, and there's a widespread feeling that Taiwan could end up being hollowed out.
But Taipei, a metro area of more than 6 million, is a noisy and full of energy. These people aren't planning to cooperate with anyone's predictions of trouble ahead.
Had several interesting interviews here. I'll be telling you more in upcoming columns.