Linux has been to the heights of hype, and recently sunk amid the normal de-hyping that surrounds all such phenomena. But it's still making inroads, as Elise Ackerman notes in this story in today's Mercury News.
On a trip to Beijing last week, I also found some interesting signs of Linux life, including the PC pictured below. It was on sale at a major department store in the center of the city.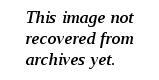 I also talked with the CEO of a major local Linux distributor, Red Flag Software, and got what seemed like a fairly realistic viewpoint. Linux hasn't matched the early promise in China, but the OS and the nation are made for each other.
More in my Sunday column.