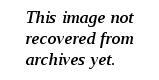 Except for President Clinton's speech here on Saturday, no session at the World Economic Forum's annual meeting had the star-power of this morning's panel, entitled "Winning strategies for the Internet race" and featuring (from left in picture above) AOL's Steve Case, Microsoft's Bill Gates, Viacom's Sumner Redstone and MIT professor Michael Dertouzos.
Naturally, they didn't say anything new.
Gates, whose latest charitable gift of $750 million toward disease immunizations was just announced, made the best point in the entire session. Case had made yet another pitch for making the Internet ubiquitous, when Gates interjected that the world's immediate goal "should be more in terms of health and education." That won applause.
Redstone kept harping on how content was everything. He made the entirely ridiculous statement that "there is more creativity within 100 miles of Hollywood" than, essentially, the rest of the planet. What world does this guy live on?
Dertouzos noted that media content — publications, movies, etc. — accounts for a tiny fraction of the data on the Net. What people do in offices, he said, accounts for many times more information moving around the world. Look more broadly, he said.