Thursday, Oct. 28 —
When a study is financed by a company that stands to benefit if the results turn out a certain way, you have a right to be cautious in trusting the numbers. That's the case with an optimistic analysis from the Center for Research on Electronic Commerce at the University of Texas.
Cisco Systems, which paid for the study and released the results, is getting good public-relations value for its efforts. The study's predictions may prove accurate, but when the predictions are as specific as these — that e-commerce revenues will total $507 billion this year, up 67 percent from 1998 — you're in grain-of-salt territory.
The Texas study looks a lot better than much of what passes for "research" about cyber-topics these days, actually. Remember the notorious Internet pornography "study" that suckered Time Magazine into a stupid cover story several years ago? Or those ridiculous cyber-addiction warnings?
Don't be cynical. Just ask the obvious questions.
---
On the Ground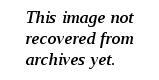 It's Thursday morning in Hong Kong. I've had a good night's sleep and am in the office I'll be using for the next month at Hong Kong University.
Ying Chan is the dynamo behind the program in which I'll be a visiting lecturer. She and her staff here have already made me feel at home. Now I have to figure out what I'm going to say to the students. (Only kidding, Ying…)
---
On the Plane
Tuesday, October 26 —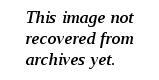 It's a long ride to Hong Kong — more than 14 occasionally bumpy hours by 747 from San Francisco.
But look who's also aboard: Kara Swisher, the excellent Internet reporter for the Wall Street Journal, and Megan Smith, CEO of PlanetOut. Kara's speaking tomorrow at a conference in Hong Kong, after which she and Megan are heading off to Thailand for some R&R. We're meeting for dinner in Hong Kong next week on their way back to the U.S.
---